Softball is a fantastic sport, which many benefits to it. Not only is it a great team sport to build teamwork and relationships, but it also helps with many physical and mental training. Softball can do wonders to both your mind and body, no matter what age you are.
Also, as it is an intensive team sport, softball can also teach you many life lessons on the field that will last you for years to come. Here are some key benefits of playing softball.
1. It Is a Fantastic Full Body Workout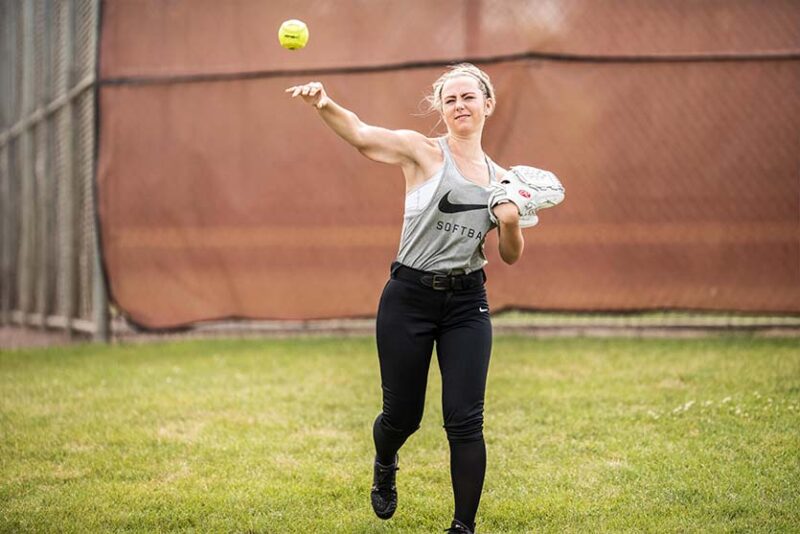 Softball is a very active sport, similar to baseball, and requires quite a bit of physical fitness. Your body must be able to keep up with running, swinging, fielding, throwing, or any sudden burst of energy needed to support your teammates.
As such, your muscle groups must be able to work in tandem, coordinating together to make your body move the way you need it to.
Whether you are a pitcher, batter, or fielder, or even all of them, softball requires you to have developed leg and arm muscles in order to keep up.
Due to the many elements in the game, softball will surely provide a full-body workout for you, especially when you are just starting off. Almost all the muscle groups are activated when playing softball, so make sure you keep up that training regime!
2. Increase In Flexibility and Builds Muscle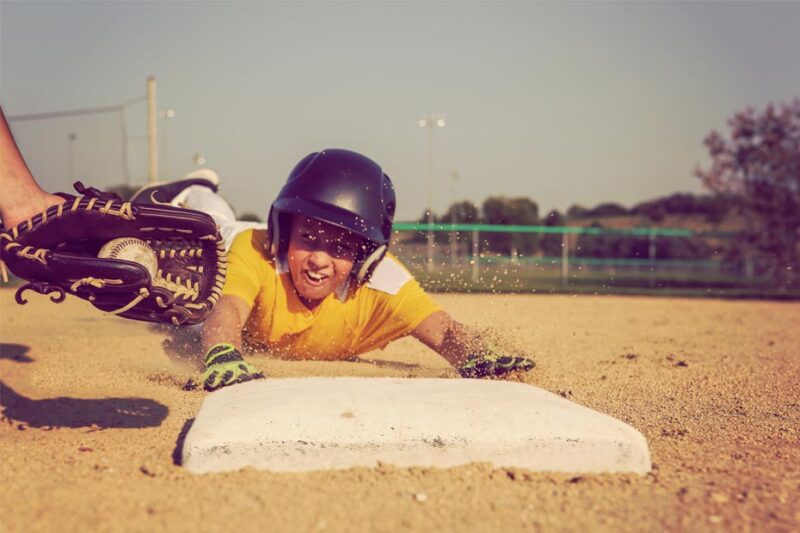 To play at your best, you need a flexible body in order to throw, swing, and even catch the softball. Softball helps build your body flexibility through high intensity games, and you will feel your body become freer after many sessions of playing.
From an outsider's point of view, softball may seem like a rugged sport, needing a lot of muscle. However, while the adrenaline-filled sport does help to build muscle, it is actually disadvantageous to be too muscular.
It is hard to run fast with tight hamstrings, or swing wider if you have too bulky arms. Thus, flexibility takes precedence over muscle building, in order to play softball at your best.
After getting into softball, you will realise that your body is changing for the better – with more flexibility and muscle, it helps you stay fit and strong. Furthermore, the actions in softball trains important muscles as well – such as the biceps, triceps, deltoids, and core.
These upper body muscles are used heavily during throwing and swinging, which you will do a lot of during softball. This is especially true in more competitive softball, where more explosive throws and running are being done. Over time, your body will grow and build the foundation of increased strength, flexibility, and even endurance, through the art of softball.
3. Improvement In Mental Health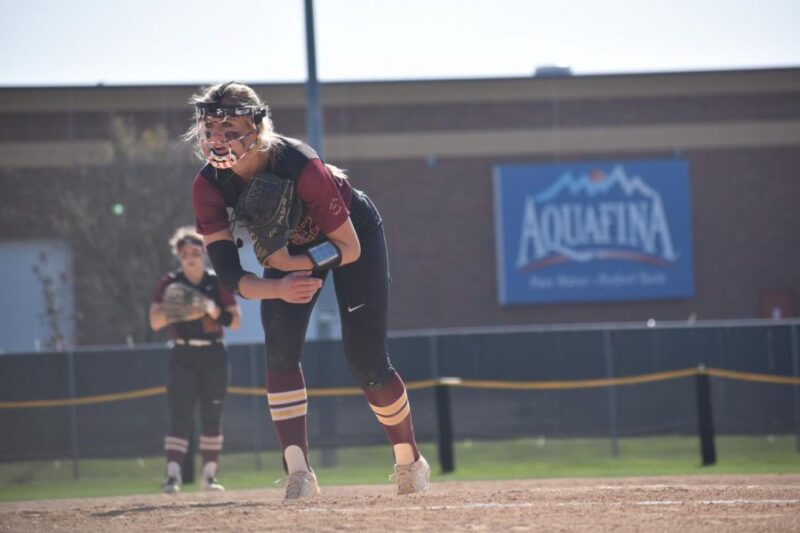 Softball is not only good for your physique, but also your mind. Physical activities such as softball helps your body release endorphins, which quite literally makes you feel happier and puts you in a more positive state of mind. Studies have shown that exercising is a fantastic way to feel mentally better afterwards, due to the chemicals released in your brain.
Also, softball requires thinking – where to run, what kind of ball to throw, what are my opponents thinking, etc. Developing critical thinking is another aspect in playing softball, along with working with your coaches and teammates to strive for victory.
As softball is a team sport, playing with others also develops a sense of community and builds relationships with others. For children, this is a great way to make friends and join in a fun activity together. Whether your team wins or loses, you will feel good knowing that you worked together with teammates you can trust, in order to achieve a common goal.
Softball helps build cooperation, teamwork, and empathy between people, leading to an overall improvement in mental health.
4. Helps Develop Leadership Skills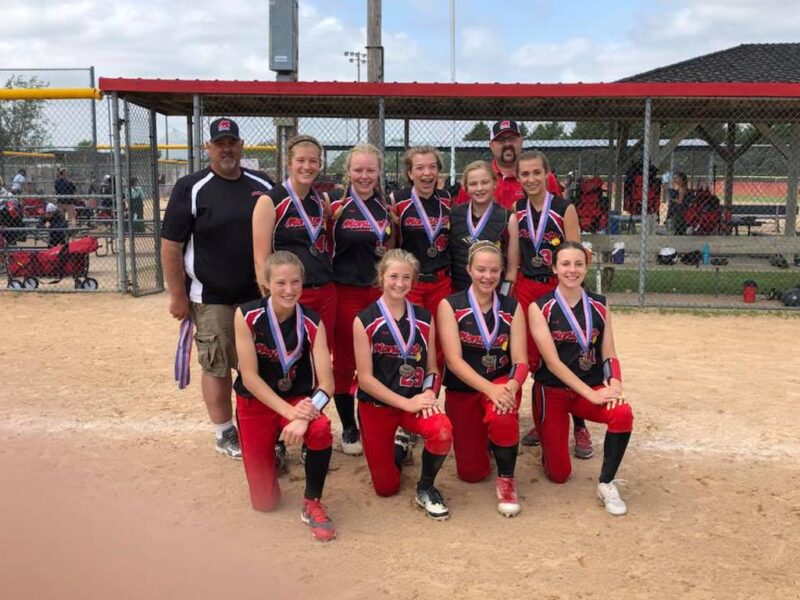 As softball is a team sport, you need to pay attention to your teammates, and understand their playstyle. Knowing how to manage them is key in becoming a more powerful team. Just imagine – a group of individuals doing their own thing, without caring for their teammates. Such a group will surely fail, as they lack teamwork and someone to coordinate them.
Therefore, leadership is important, and is a skill that is built through playing softball. You will realise that every player is different, and some are better in some aspects than others. Thus, a good leader will know how to use that to the team's advantage, and coordinate the team to its peak performance.
Developing such leadership skills help build the foundation for a mentality that is crucial in the workplace later on, as well as managing social relationships in their lives.
5. Boosts Self-Esteem
Playing softball helps you build the confidence to work as a team in order to strive towards a common goal. Even if you fail at first, the passion and motivation for the sport will keep you coming back, and learn to overcome adversities.
Practicing, learning, and gradually getting better are all stepping stones that help to develop a stable presence of mind while reducing stress. When you finally see the fruits of your training, it will boost your self-esteem tremendously, knowing that you have formed great memories and relationships on the field.
Long lasting friendships are formed, and a team spirit that can never be broken has been forged with your fellow teammates. Softball is therefore a great way to boost one's self-esteem, and learn how to trust in others and build solid relationships.
In conclusion, softball is one of the best sports out there, with great benefits to both your mind and body. This softball team in Singapore is one great example. Their team consists of both juniors and seniors, all with a strong sense of camaraderie and passion for the sport.
Their unique jersey tells everyone that they are one team, and not individuals. Softball is a great way to bring people together, while developing both your mind and body. If you ever get the chance to experience softball, go for it – and you will realise that it is a great workout sport to get into.