When our work and life get too busy, sometimes we do not have the luxury to slowly enjoy our favourite drink at home. We have to be out and about, commuting from place to place to run various errands. As an avid coffee drinker, this becomes a problem – needing to plan my way to get coffee throughout the day. After a while, I realised that a simple solution was to get a travel mug, in order to bring my coffee on the go.
Travel mugs are very handy, no matter what kind of drinks suits your fancy. They are convenient, practical, good for the environment, and can even help you show off your personality. Ever since getting one, travel mugs have made my life much easier, especially when you have a durable one that is sturdy and reliable. Here are some reasons why you need a long-lasting travel mug.
Reusable Mugs Are Better for The Environment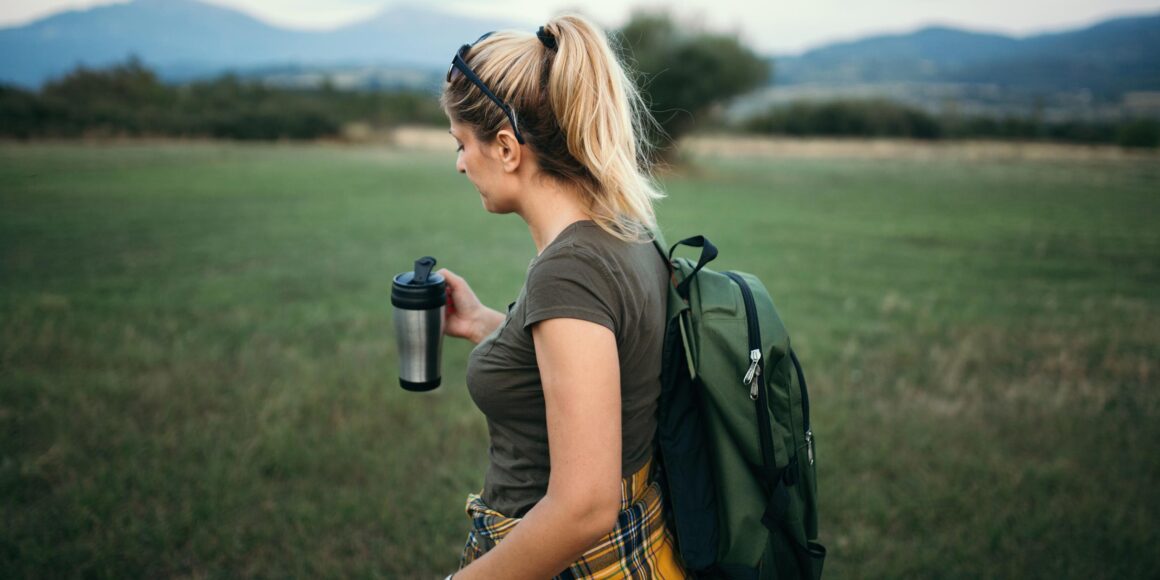 Owning a reusable travel mug means that you do not have to keep using disposable plastic or paper cups, and tossing them away after you are done drinking. Imagine throwing away one or two cups a day, and multiply that by the majority of people around the world. What a waste of resources, and how much it detrimentally affects our environment! By using a reusable travel mug, you can feel at ease knowing that you are helping save the environment, while being able to have many drinks as you want each day.
If you are worried about cleaning, fret not, as reusable travel mugs are very easy to maintain too. They mainly consist of 3 parts, which are the body, lid, and mouthpiece. Simply give them a rinse after each day, and you are ready to use them again tomorrow. Some reusable mugs are even dishwasher safe, so you can just throw them in there along with your dishes, and it will be good to go!
Keeps Your Drink at Its Best Temperature
Travel mugs also acts as vacuum flasks, which helps keep hot drinks hot and cold drinks cold. Some of us are slow drinkers, and that is alright. We enjoy slowly sipping our drink while doing an activity, savouring it over a couple of hours. However, if you are drinking out of a disposable cup, chances are your drink will become stale within the hour. The ice has melted, diluting your drink, or that piping hot drink has become weak as it sets to room temperature. With a travel mug, you do not have to worry about that anymore! Almost all reusable travel mugs are made with higher quality material, such as ceramic or stainless steel, that helps retain your drink's temperature for up to hours. Higher end travel mugs can even be double insulated, and have a vacuum wall around it. This helps to keep your drink at its intended temperature for an even much longer time, and is more recommended for travellers going the long distance.
Travel Mugs Are Long-Lasting and Durable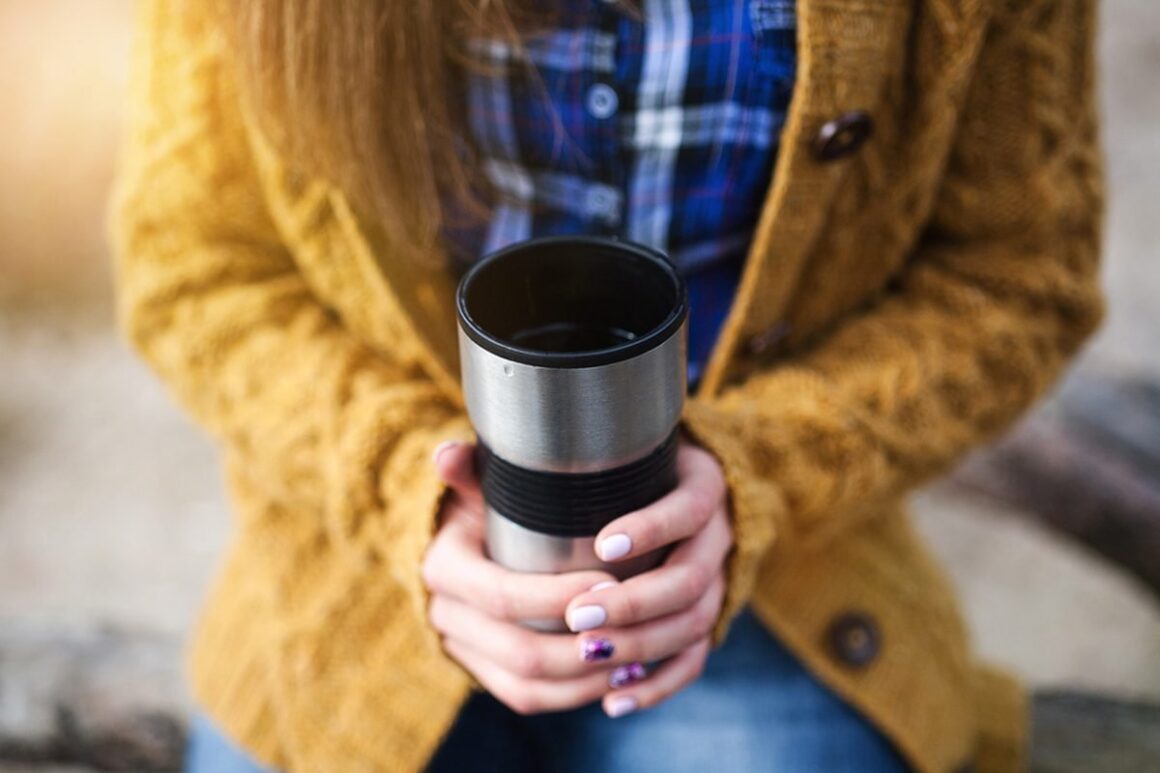 Forget those cheap plastic bottles or containers that may seem reusable – good, proper travel mugs are studier, more durable, and will last you for a long time. High quality travel mugs are made from material that does not wear over much time and usage, unlike plastic. Although you may feel that travel mugs are slightly heavier, it is because they are made from durable materials that protect itself and the drink inside it. Definitely avoid plastic materials, as they may contain BPA, which is a harmful chemical that can be released after much usage (especially in contact with hot liquids).
A sturdy travel mug can withstand knocks and drops, which can be a thing as you are travelling outside. Furthermore, they are quite spill-proof, so you do not have to worry about sloshes and shakes. Good travel mugs have a seal-tight lid, usually with a rubber ring to help secure it to the cup. This helps prevent and drinks from leaking, if you accidentally tilt it to the side. Whenever you want to drink from it, a convenient mouthpiece easily pops up, and you can sip from it. Therefore, you can simply chuck it in your bag, and feel safe knowing that it will not make a mess.
Show Off Your Style
Reusable travel mugs also come in many different designs, colours, and features. It is a great way to show off your personality, and compare yours to others. You may even have a few travel mugs, using different designs for different occasions. Some tumblers even allow you to design your own, by adding photos and drawings in a compartment sleeve that goes around the cup itself! Truly the best way to express yourself while enjoying a drink everywhere you go.
Furthermore, they act as great gifts for other as well! While still being practical and useful, travel mugs are a fantastic gift idea for friends and families. You never know if someone is facing the same issue of being outside most of the time, and needing a way to have a drink with them at all times.
Your Drink Tastes the Best at All Times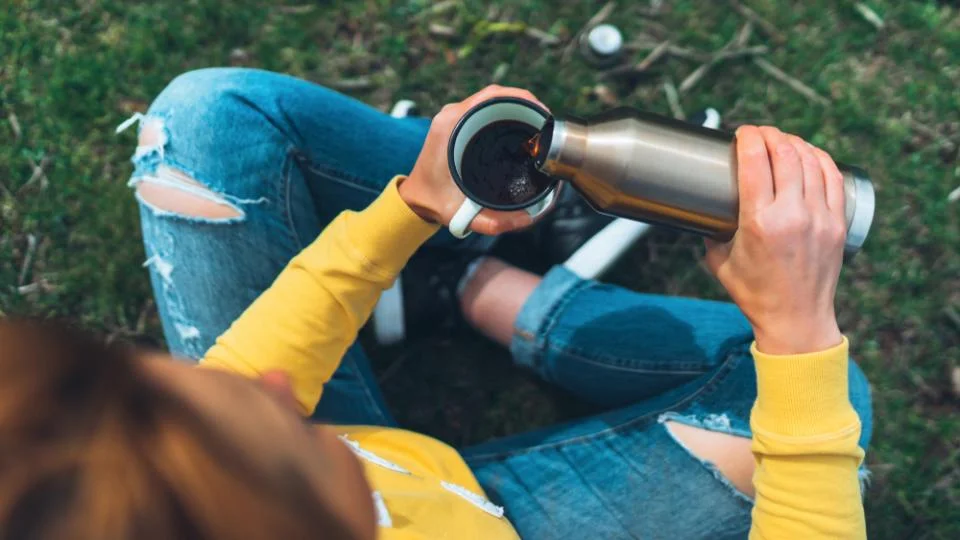 As mentioned, most disposable cups are made from plastic, which is bad for the environment. Not only that, they can even leave a bad aftertaste when drinking from it, ruining your drinking experience. However, a reusable long lasting travel mug is the solution to that problem. Ceramic, stainless steel, and glass, which are the most common materials used to make travel mugs, leave no aftertaste – even after months of usage! For example, this Fellow Carter Move Mug is made from German ceramic lining, which is known for its high durability and heat retention, while having no effect on the taste of the drink.
The next time you visit a coffee shop or a café, and need a drink to go, simply whip out your reusable travel mug and ask the barista to fill it there directly. Not only are you saving the environment, but also saving the glorious taste of your drink that you can keep and savour throughout the day.