Windows are not just functional elements of a building; they are portals to the world outside, offering glimpses of nature's beauty and allowing natural light to flood in.
However, over time, windows can accumulate dirt, smudges, and streaks, obstructing the view and diminishing the overall aesthetic appeal. Fortunately, with the right approach and a little effort, achieving streak-free windows is well within your reach.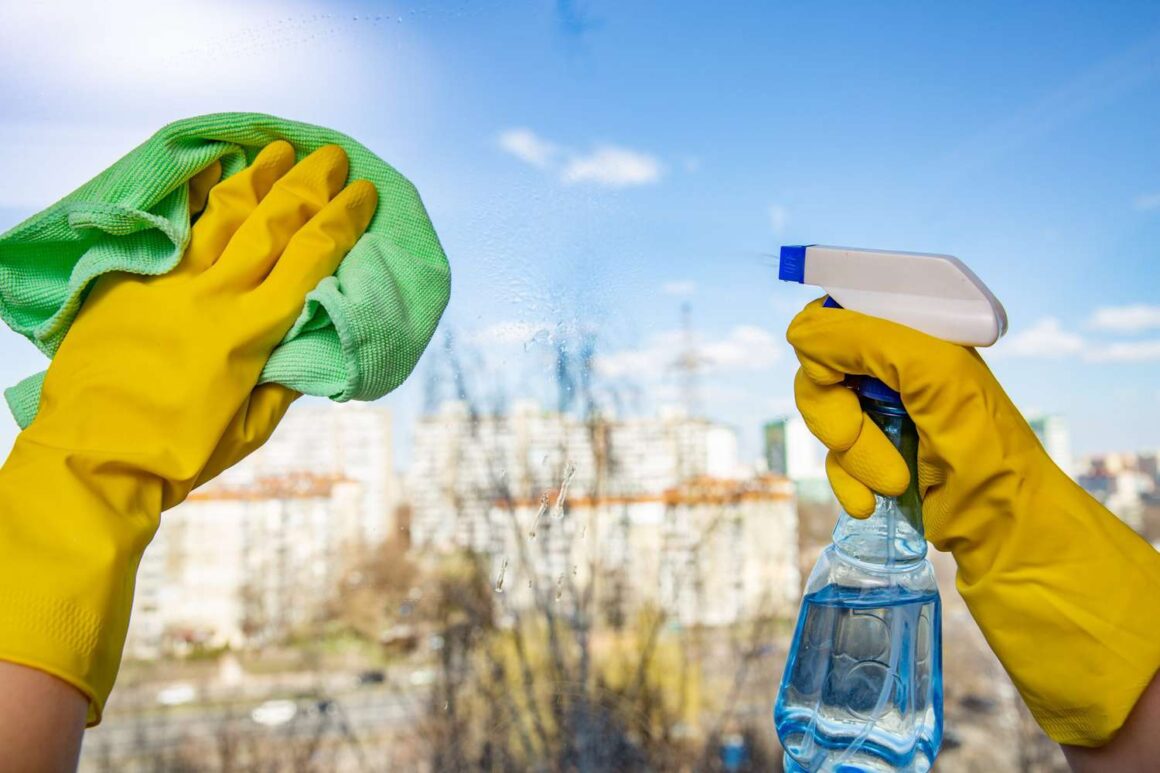 Clean windows are an essential component of maintaining a pristine and inviting home. They play a crucial role in enhancing the overall cleanliness and aesthetic appeal of a house. When windows, either outside or interior sliding doors with glass, are dirty or smudged, they obstruct the natural flow of light, making rooms appear dull and gloomy. However, by ensuring that windows are regularly cleaned and free of dirt, grime, and streaks, one can create a bright and vibrant atmosphere within the living spaces.
By removing dust, fingerprints, and smudges from the glass, clean windows contribute to a sense of cleanliness and freshness within the home. Additionally, clean windows are a reflection of the care and attention to detail that homeowners invest in maintaining their living environment. They create a positive first impression for guests and visitors, conveying a sense of pride in one's home. Ultimately, by prioritizing the cleanliness of windows, homeowners can elevate the overall cleanliness and ambiance of their house, fostering a welcoming and harmonious living space.
When it comes to cleaning windows in your home, a methodical and thorough approach can make a world of difference. Crystal-clear windows not only enhance the overall appearance of your home but also allow more natural light to filter through, creating a brighter and more inviting space. To achieve the best results, follow these steps for effectively cleaning your windows.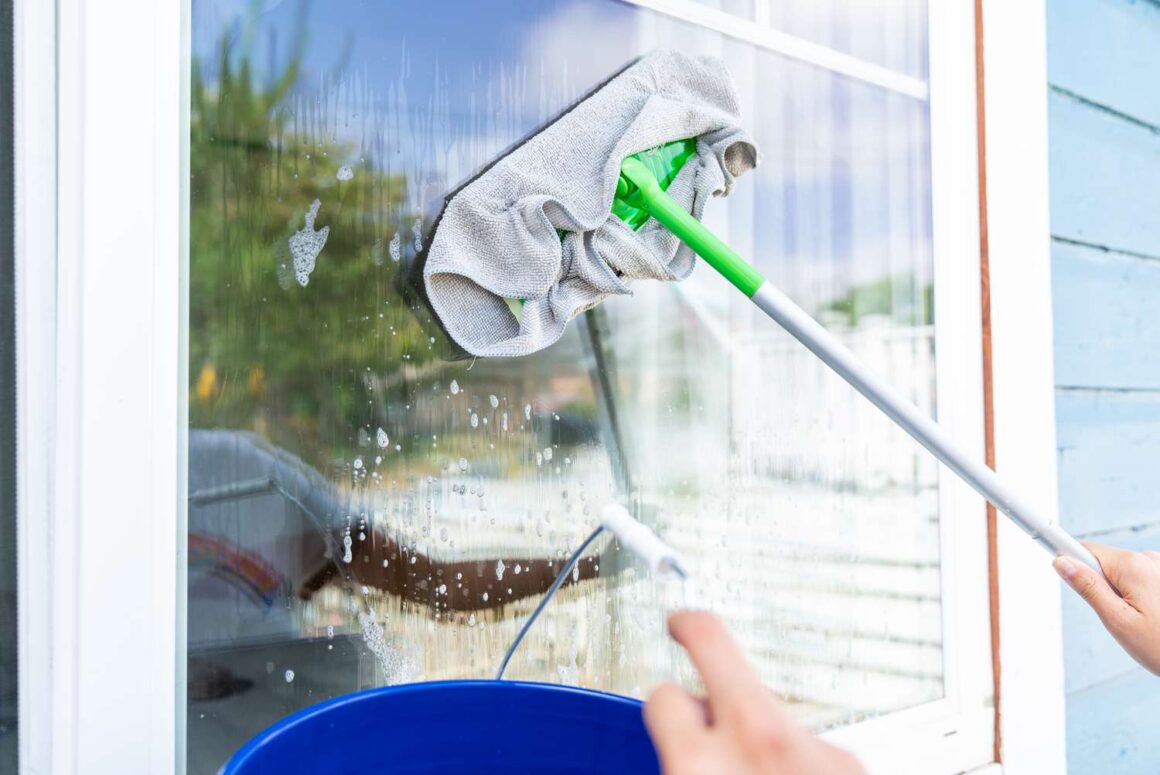 Gather the necessary supplies – Before you begin, gather all the supplies you'll need. This includes a bucket, a squeegee, a microfiber cloth or lint-free paper towels, a soft-bristle brush, a mild glass cleaner or a solution of water and vinegar, and a step stool or ladder if needed.
Choose the right weather – It's ideal to clean your windows on a cloudy day or when the sun is not directly shining on them. Direct sunlight can cause the cleaning solution to dry too quickly, leaving streaks behind.
Remove dirt and debris – Start by removing any loose dirt, dust, or cobwebs from the window frames, sills, and corners using a soft-bristle brush or a vacuum cleaner with a brush attachment. This step prevents dirt from spreading around and scratching the glass during the cleaning process.
Prepare the cleaning solution – Mix a solution of water and a mild glass cleaner or vinegar. A ratio of 1:1 for water and vinegar works well for most cleaning purposes. Alternatively, you can use a commercial window cleaning solution following the instructions on the label.
Wet the window – Dip a sponge or a microfiber cloth into the cleaning solution and thoroughly wet the window glass. Make sure to wet the entire surface, including the corners and edges.
Scrub gently – Using the soft-bristle brush or a sponge, scrub the window glass in a circular motion to loosen any stubborn dirt or grime. Pay attention to areas with buildup, such as the corners or spots near the window frame.
Squeegee technique – Starting from the top corner of the window, draw the squeegee down in a straight line, applying gentle pressure. Wipe the squeegee blade with a clean cloth or paper towel after each stroke to remove excess water. Repeat this process until you have squeegeed the entire window.
Dry and polish – After squeegeeing the window, use a microfiber cloth or lint-free paper towels to dry the edges and any remaining water droplets on the glass. Start from the top and work your way down. For a streak-free finish, use a clean and dry cloth to polish the glass.
Clean the window frames and sills – Using a damp cloth or sponge, wipe down the window frames, tracks, and sills. Remove any dirt or cleaning residue to keep the windows looking their best.
Check for streaks or spots – Inspect the window from different angles to ensure you haven't missed any streaks or spots. If you notice any, simply dampen a cloth with a bit of cleaning solution or vinegar and gently wipe the affected areas.
Repeat for other windows – Repeat the above steps for all the windows in your home, taking care to clean one window at a time to maintain efficiency and focus.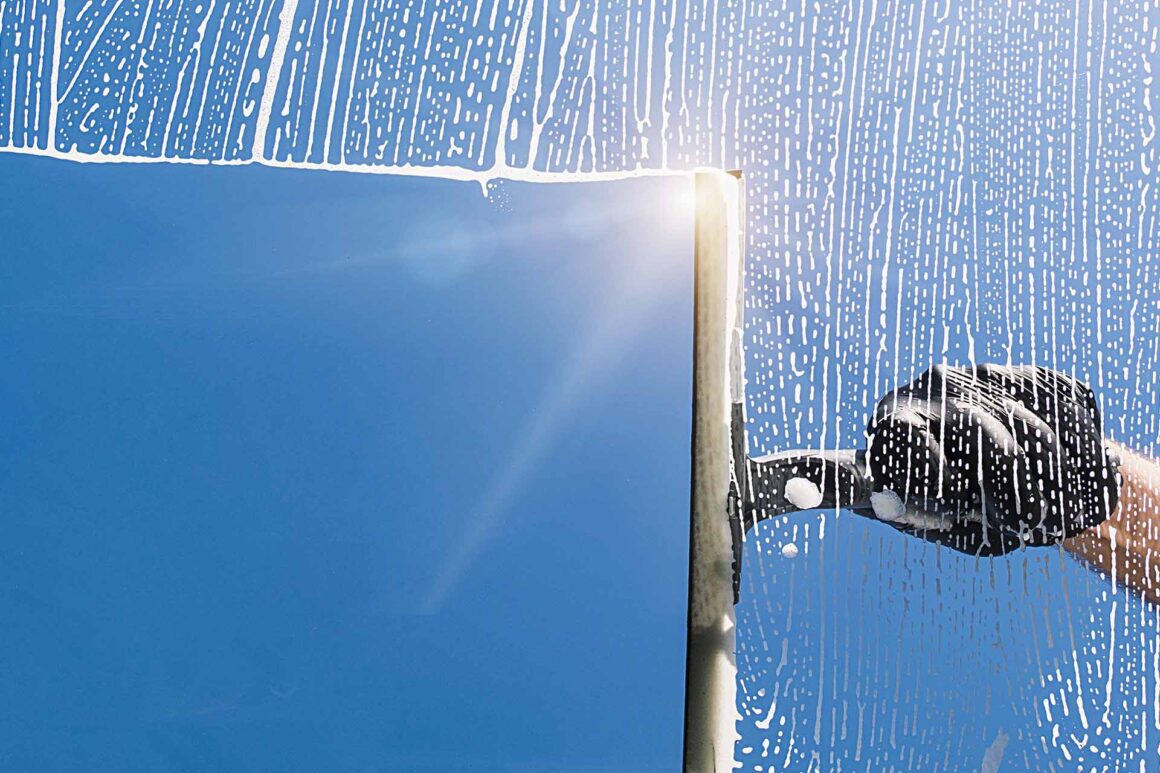 By following these steps, you can achieve sparkling clean windows that allow the beauty of the outdoors to shine through. Regular maintenance and cleaning will help prolong the life of your windows and ensure they remain in optimal condition. Remember, patience and attention to detail are key to achieving the best results, so take your time and enjoy the process of transforming your windows into a clear and bright feature of your home.