Do you ever find yourself in need of a shoe repair, but don't have the time to take them to the cobbler? You're not alone. Many people are living their lives on the go and need quick solutions for repairing shoes.
When is the right time to take shoes for repairs? This article will explore the options available and provide advice on when it's best to seek professional help with your footwear. From mending minor issues at home to taking them straight away to a cobbler, this guide will help you make an informed decision about how and when you should get your shoe repaired.
When Should You Take Your Shoes to a Professional Shoe Repairer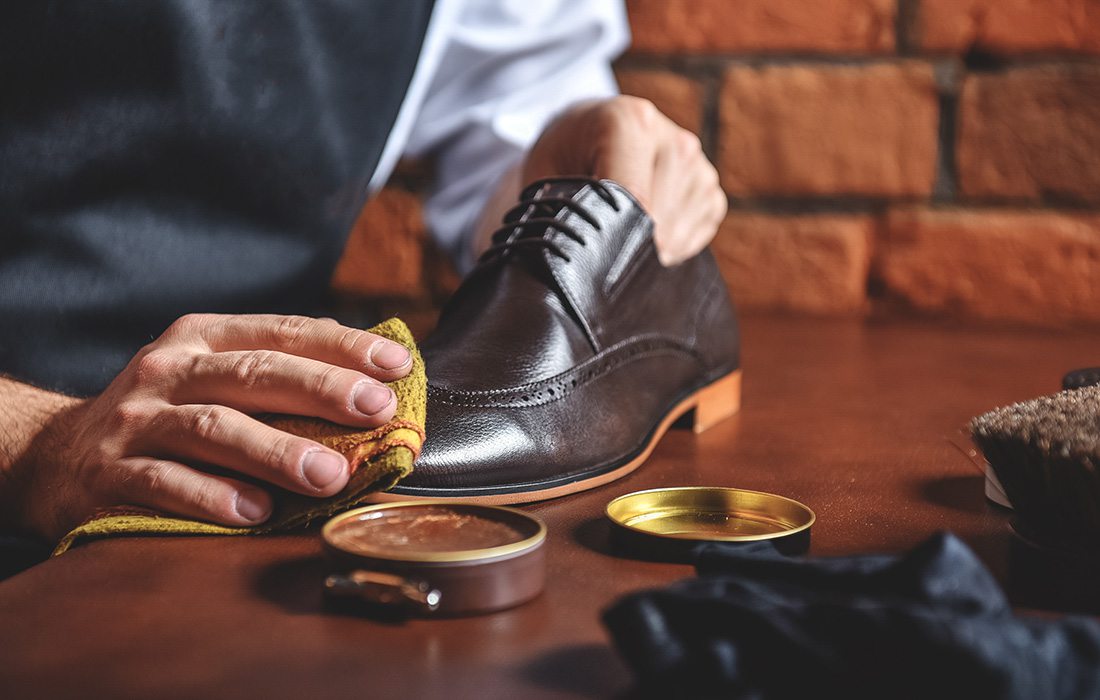 When it comes to taking your shoes for repair, knowing when the right time is can be tricky. If you are on the go and don't have a lot of time or resources for shoe repairs, it's best to take them to a professional cobbler as soon as possible.
Not only do they have the necessary tools and expertise to help fix any issues quickly, but they can also identify potential problems that could cause further damage down the line if not addressed promptly. Moreover, cobblers often provide advice on how to care for your shoes so that they last longer and keep looking their best.
In short, if you're having difficulty with your footwear or want expert advice on maintenance – visit a professional cobbler!
What Are The Most Common Types Of Shoe Repairs That People Need On-the-Go
When it comes to shoe repairs for people on the go, there are several common types that they often need. These include heel repair and replacement, sole reinforcement or replacement, stitching and patching of rips or tears in the upper material, filling holes from worn-out taps or cleats, cleaning up scuff marks on leather surfaces, and refinishing leather uppers.
Heel repair is typically needed when a heel has been worn down due to excessive use over time. This can be fixed by either replacing the heel entirely with a new one or adding an extra layer of protective rubber underneath for support.
Sole reinforcement can also be done using rubber soles or specialty materials such as Vibram soles to help extend the life of your shoes. Stitching and patching rips or tears in the upper material helps keep water out while keeping your feet comfortable inside your shoes.
Filling holes from worn-out taps provides additional traction and stability when you're walking around town quickly; this type of repair is especially important if you frequently walk on slippery surfaces like tile floors or icy sidewalks during winter months.
Cleaning up scuff marks on leather surfaces not only makes them look better but also helps protect them from further damage caused by dirt particles getting stuck in between cracks in the surface material; this same process applies to refinishing leather uppers as well which can help restore their shine and make them look brand new again!
Tips for Making Sure Your Shoes Get Proper Care and Last Longer
To ensure that your shoes get proper care and last longer, it's important to be mindful of how you use them. Avoid excessive wear and tear by alternating between different pairs when possible; this will help spread the load on each pair and extend their life considerably.
Additionally, make sure to clean off dirt or mud before storing them away for extended periods; this will prevent mildew build-up which can damage the material over time. Lastly, be sure to store them in a cool dry place with plenty of space between pairs so they don't rub against one another – doing so will keep leather soles from creasing as well as prevent further damage caused by moisture or humidity. With these tips in mind, you'll have no problem making sure your favorite footwear looks great and lasts for many years ahead!
Wrapping Up
Shoe repairs are essential for keeping your favorite footwear looking its best. The right time to take your shoes to the cobbler is when you notice signs of wear and tear, such as scuff marks or worn soles.
Depending on how often you wear them, it's a good idea to check every few months for any damage that requires repair. If you're short on time, there are Shoes repairs near me that can help get your shoes back in shape quickly so they're ready for the next adventure.