Shelving units are a great way to add storage and visual interest to any room. With so many different materials available for shelves, it can be difficult to decide which material is best for your needs. This article will compare the pros and cons of various shelving materials, including wood, metal, glass, and plastic.
We'll explore the advantages that each material offers in terms of style, durability, cost-efficiency, and sustainability. Ultimately, well help you determine which type of shelving material is right for your project.
Pros and Cons of Different Shelving Materials:
When it comes to selecting the best material for a shelving unit, there are many different options available. Wood, metal, glass, and plastic all have their own unique advantages and disadvantages when used in this context. Understanding the pros and cons of each type can help you make an informed decision when deciding which is right for your particular needs.
1. Wood
Wood is one of the most popular materials used for shelving units, and it's easy to see why. Wood is sturdy and durable, yet lightweight and relatively easy to work with. It's also a natural material that can be stained or painted to match any decor.
The biggest downside to using wood shelves is that they tend to absorb moisture, which can cause them to warp over time if not properly sealed or finished. Additionally, some woods such as pine are softer than others and may need extra support in order for heavier items like books or electronics. Despite these drawbacks, wood remains a popular choice among many because of its classic good looks and durability.
2. Metal
Shelving units are an essential part of many homes and businesses, allowing us to store various items in a safe, organized manner. When it comes to choosing the material for your shelving unit, there are several options: wood, metal, glass, and plastic. Each has its own pros and cons that should be taken into consideration when making this important decision.
Wood is strong yet lightweight and can easily be painted or stained to match any decor. Metal is more durable than wood but may require additional maintenance over time due to rusting or corrosion. Glass shelves offer a modern look but may not always hold heavier items securely; they also have the potential to shatter if dropped or knocked down by something too heavy.
Plastic shelves are less expensive than other materials but tend to lack durability compared with their counterparts – although some reinforced models do exist which provide greater strength at a higher cost. Ultimately, the choice of shelf material will depend on your budget as well as what you need from your shelving unit in terms of style, functionality, and longevity.
3. Glass
Glass shelving units are a great way to add storage and display space in any home. Glass shelves offer an elegant, modern look that can help you create the perfect atmosphere for your room or office. Although glass is often more expensive than other materials, such as wood or metal, it has many advantages and benefits.
The biggest advantage of glass shelves is their transparency which allows them to blend into the background while still providing plenty of storage options. They also provide easy access to stored items since they're open at the front with no doors or drawers required. Additionally, glass shelves are very easy to keep clean due to their non-porous surface making them ideal for bathrooms and kitchens where hygiene is key.
Furthermore, they don't require any special maintenance such as sanding like wooden surfaces do which saves time and money in the long run. On top of all this, glass shelving units have a unique look that helps bring light into dark rooms – something particularly useful in basements or garages!
4. Plastic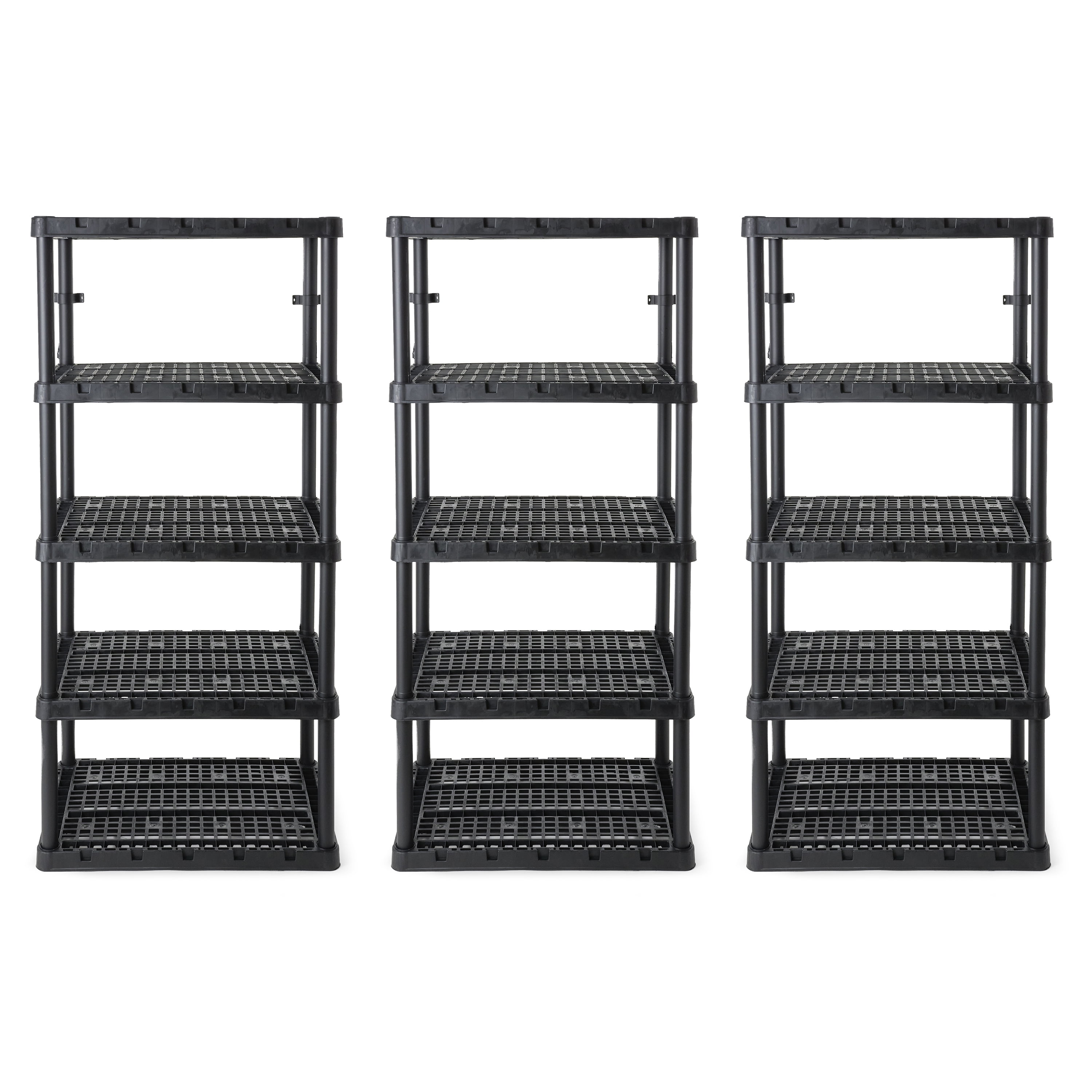 Shelves are an essential piece of furniture for any home. They provide extra storage and can be used to display favorite items or store necessary items away. When it comes to selecting a material for shelving units, plastic is often overlooked as an option, but it has its own unique advantages and drawbacks.
Plastic shelves are lightweight and easy to assemble, making them ideal for small spaces that need additional storage without taking up too much space. However, they may not withstand heavy loads over time, so they're best suited for lighter items such as books or decorative accessories. Additionally, plastic shelves come in a variety of colors and styles so you can find the perfect match with your existing décor.
Conclusion
The conclusion of the article on top materials for shelving units for retail stores is that each material has its own unique advantages and disadvantages. Wood is strong and visually appealing, but it can be difficult to keep clean and requires regular maintenance. Metal shelving is more durable than wood, but may not have the same aesthetic appeal.
Glass shelves are very attractive, but they are prone to breakage in certain conditions. Plastic shelves offer a lightweight solution but tend to be less sturdy than other materials. Ultimately, which material you choose depends on your personal preference and budget as well as the type of items you plan on storing in your shelving unit.